---
"IF YOU THINK SOMETHING, SAY SOMETHING"
BFA
August 27, 2018
OTIS College of Art + Design, Los Angeles

Citizenship Charette: Talk + Workshop
"The theme of this year's charette is Citizenship. What does it mean to be a citizen and image-maker or visual communicator? What freedoms and responsibilities we offer to each other?"
I led 65-80 students through a workshop with the support of all the faculty in Illustration & Design at OTIS.

8:00am – 3:00pm

The day included:
• Workshop
• Lunch
• Presentation of my work (on screen & physical)
• Conclusion: students present final work

Special Thanks to Silas Munroe, Kali Nikitas, and the design & illustration faculty at OTIS.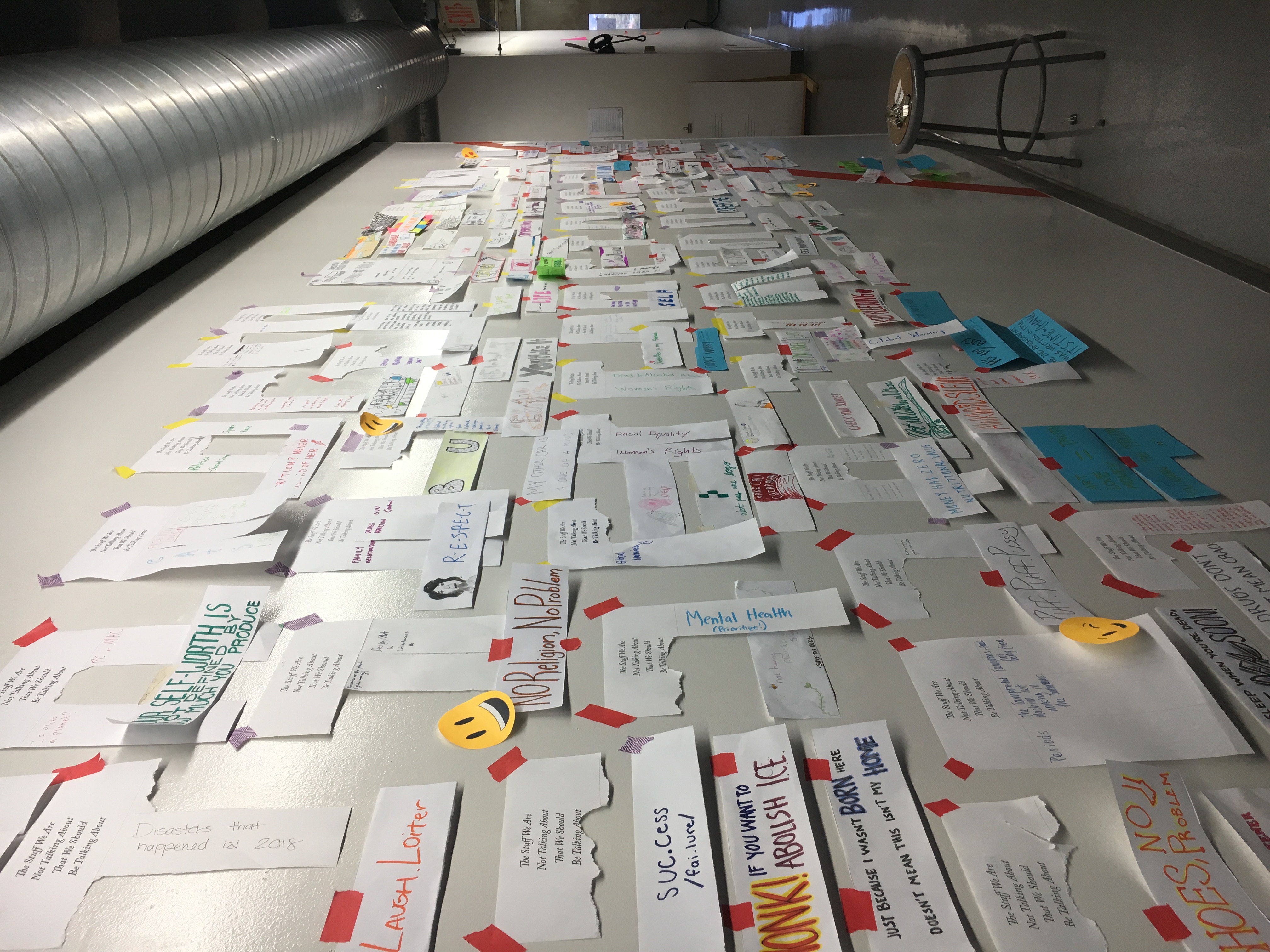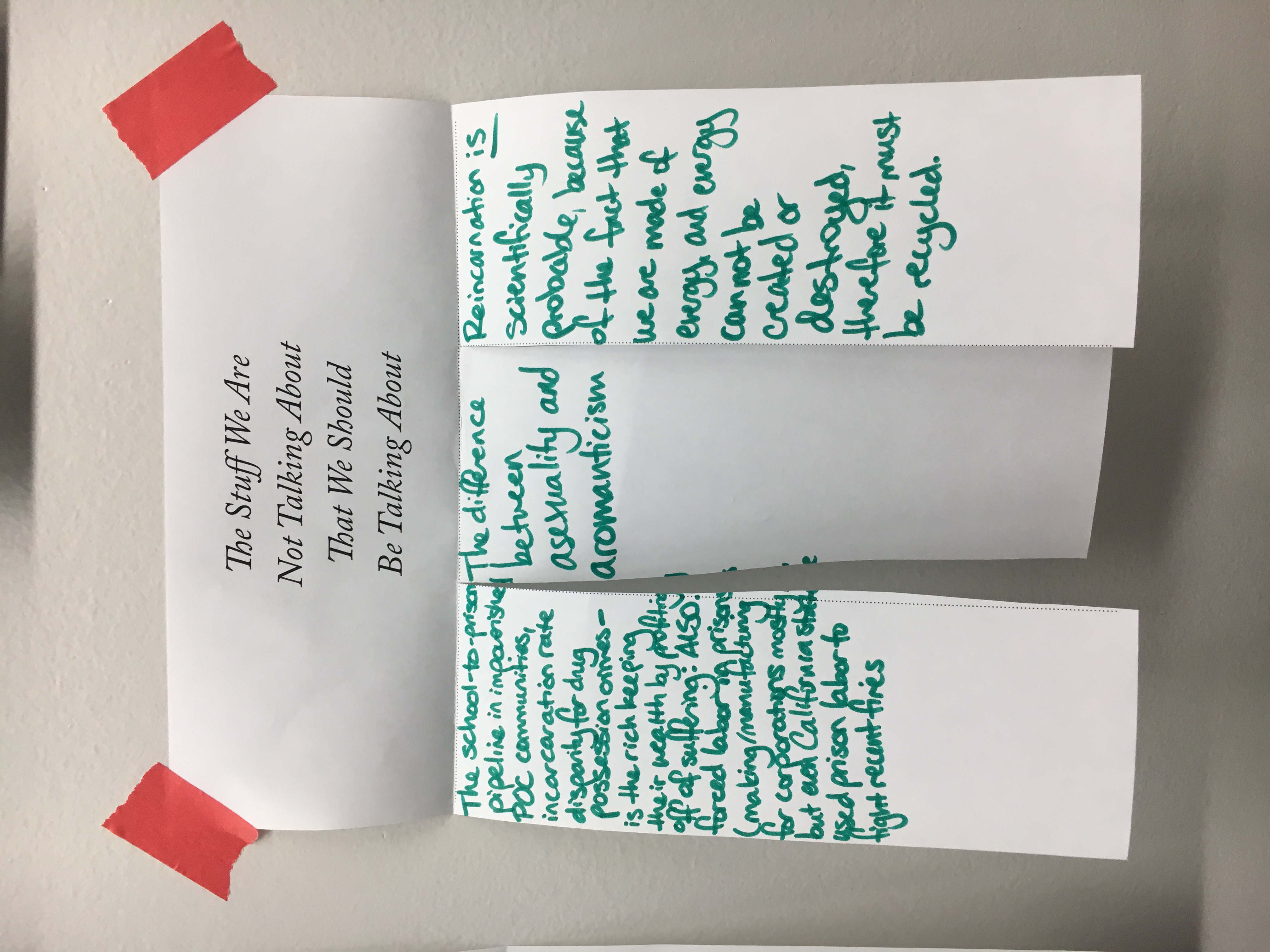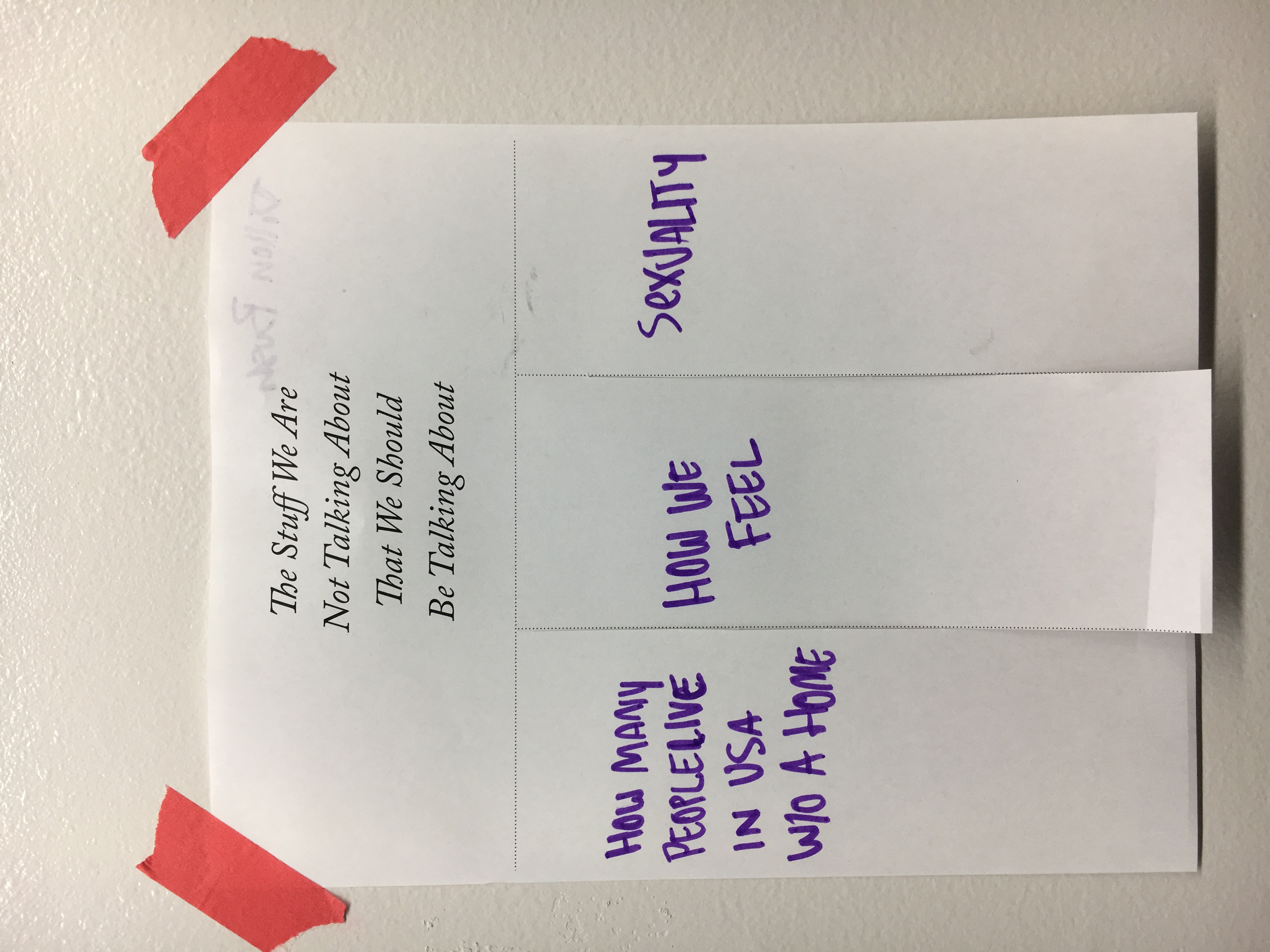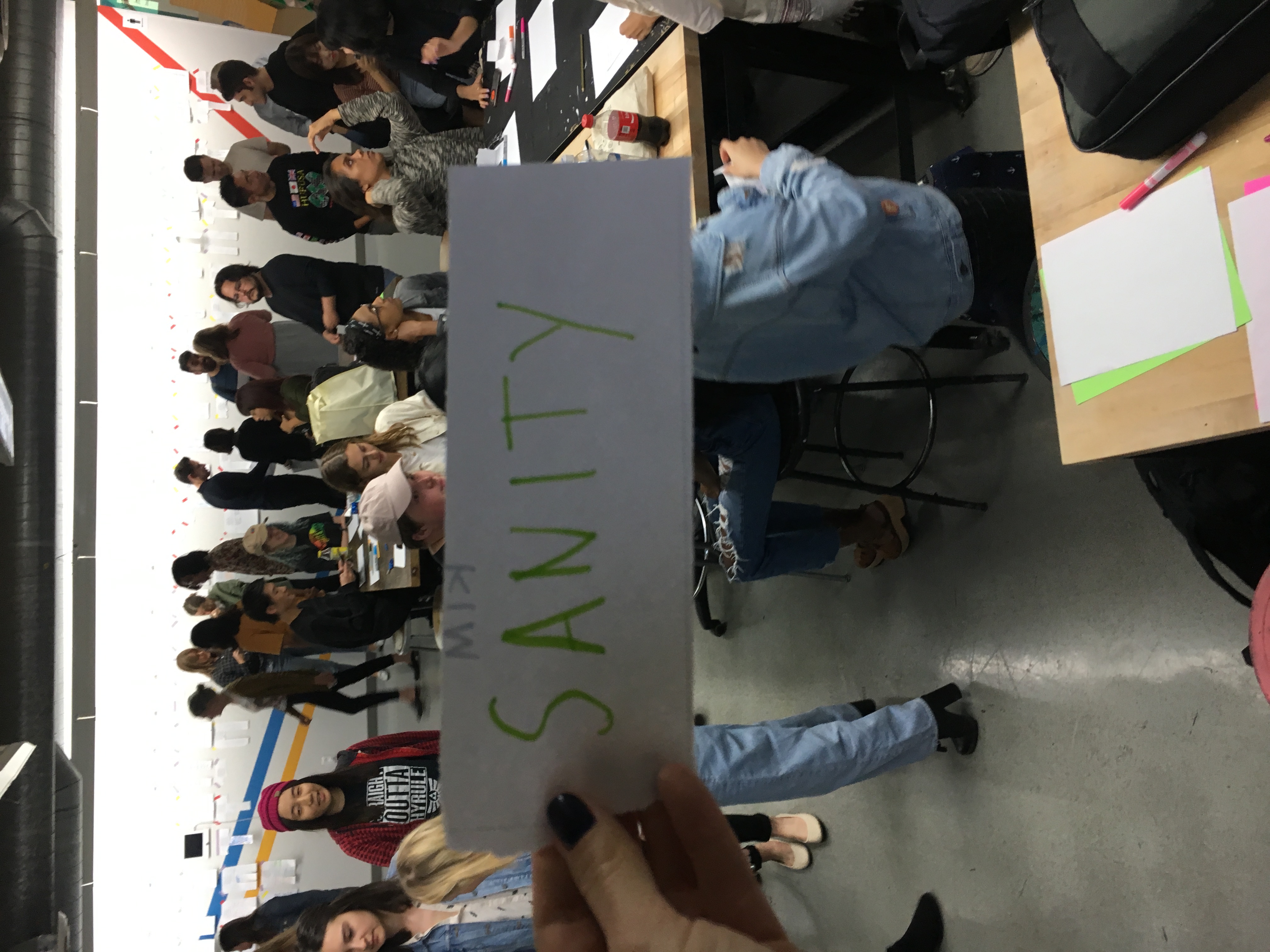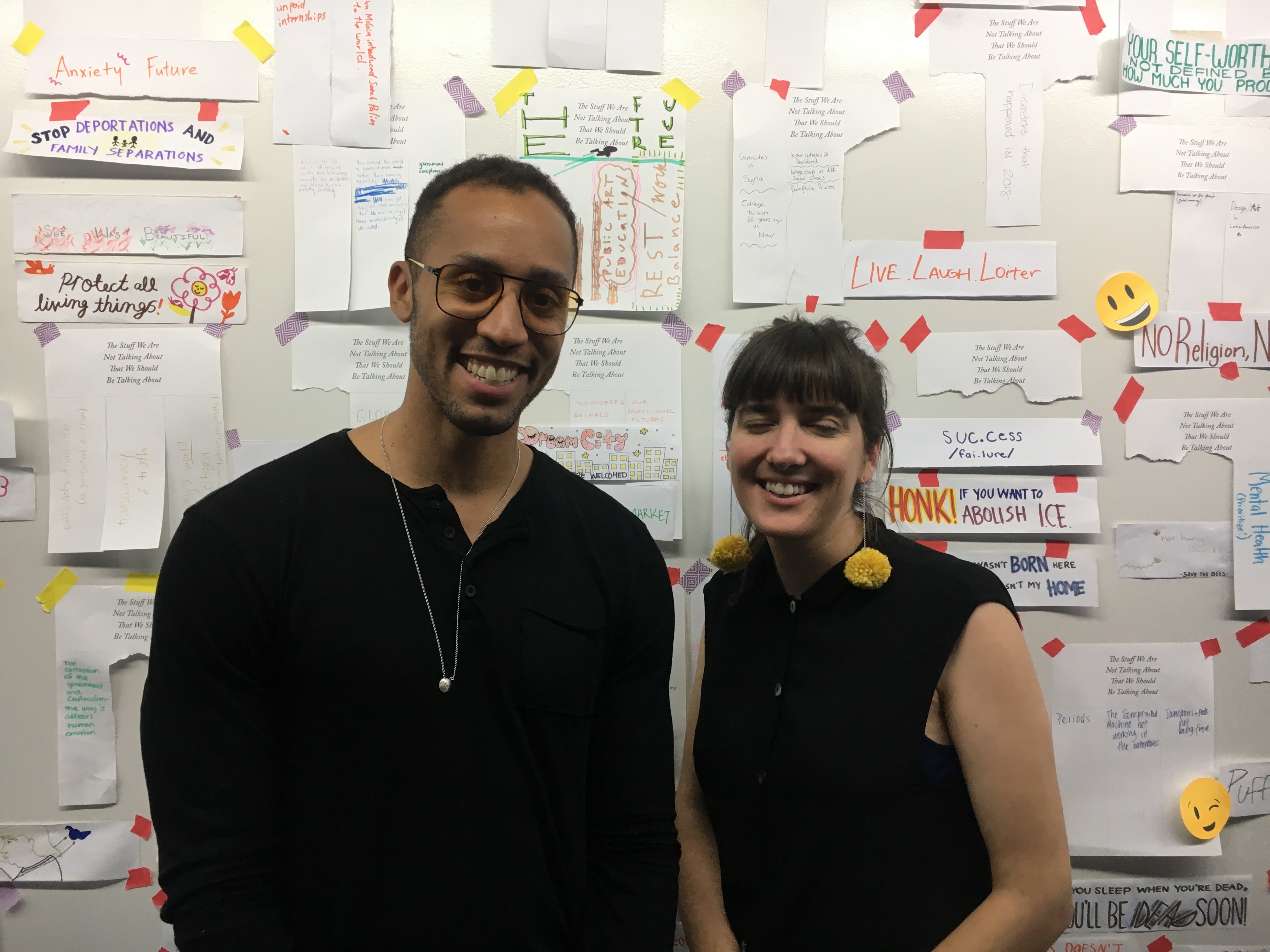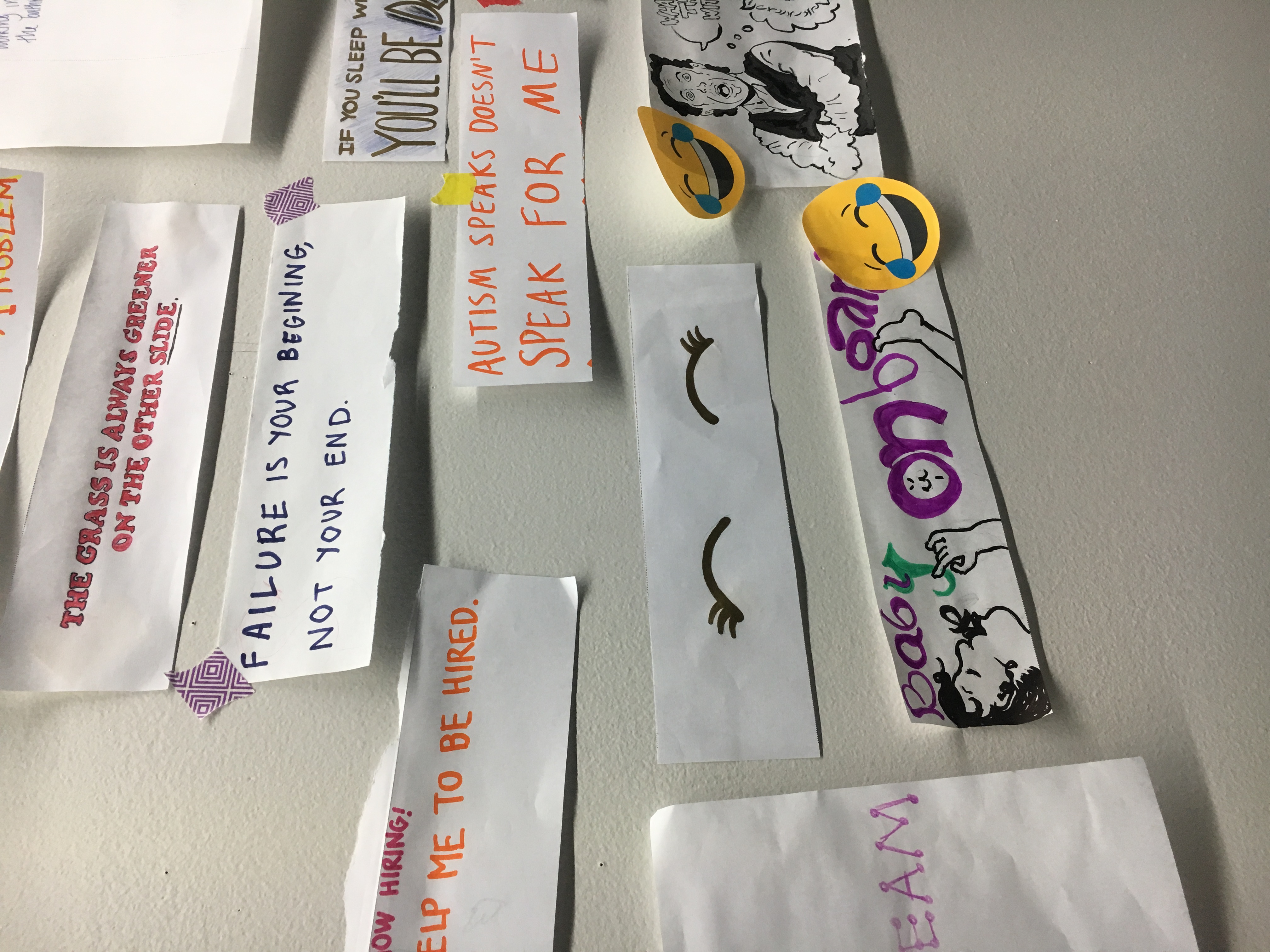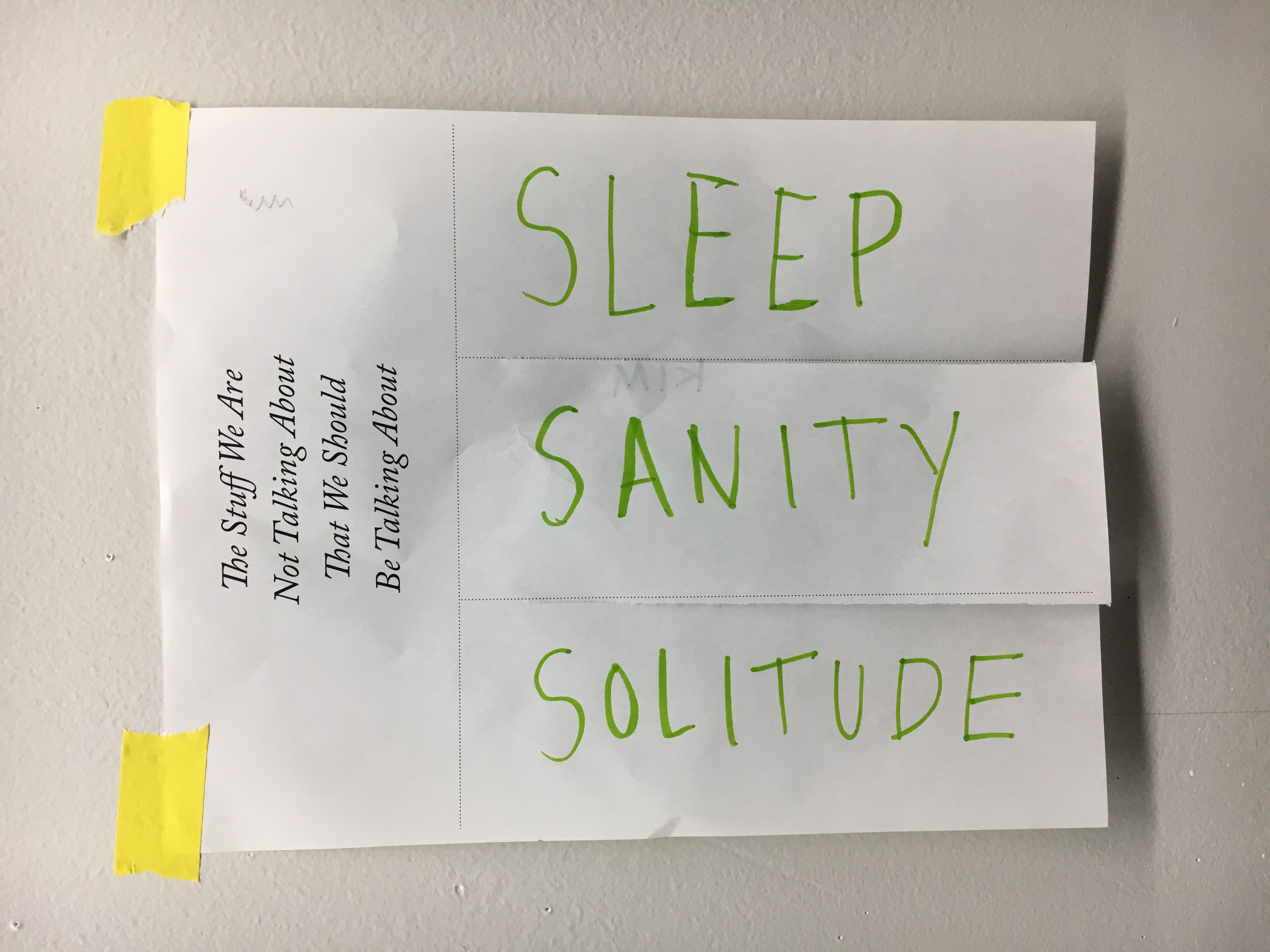 ---
Seeing + Reading: A Graphic Design Workshop
Saturday, Jul 21, 2018 at 1PM
Berkeley Art Museum and Pacific Film Archive
This intensive graphic design workshop offered participants a chance to engage the imagery and poetry from the exhibition Way Bay 2 in a new way, experiment with a Risograph printer, and create a collaborative book to take home. Using collage and physical layout techniques, participants designed book spreads and printed them on the Art Lab Risograph machine, resulting in a collaborative publication "WAY WAY BAY: The Poem is a two-way mirror concealing a page".

This workshop was limited to twenty participants.
Special thanks to David Wilson.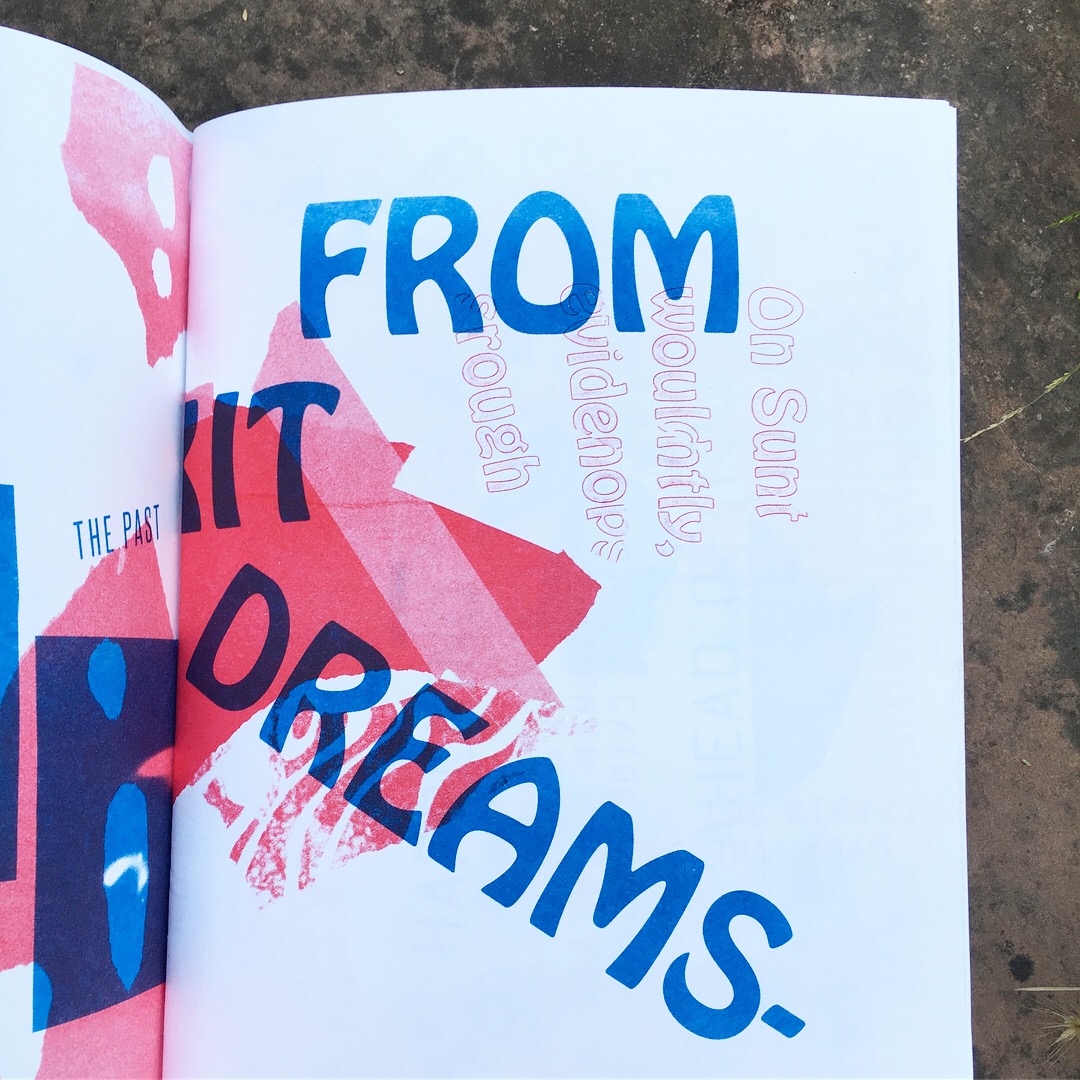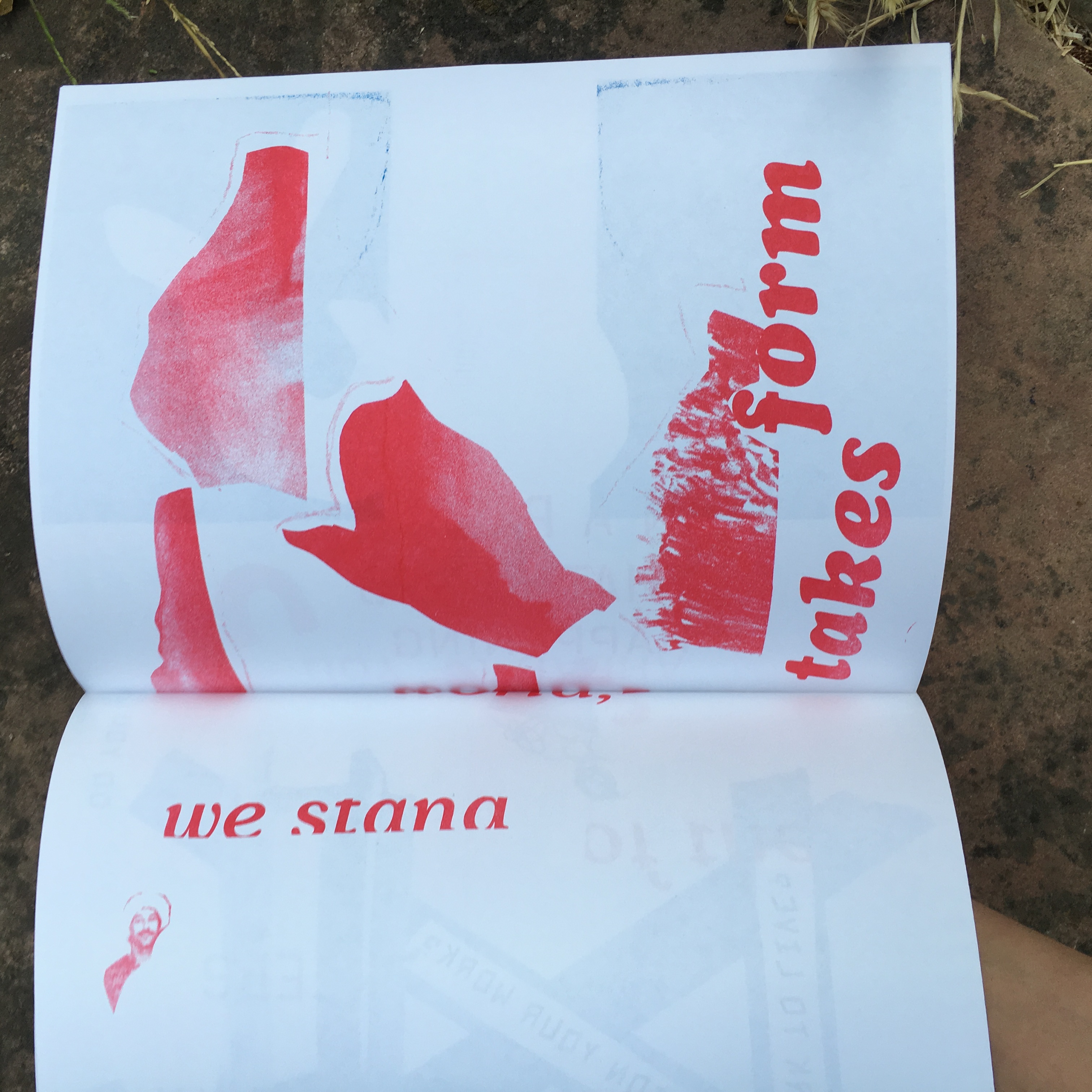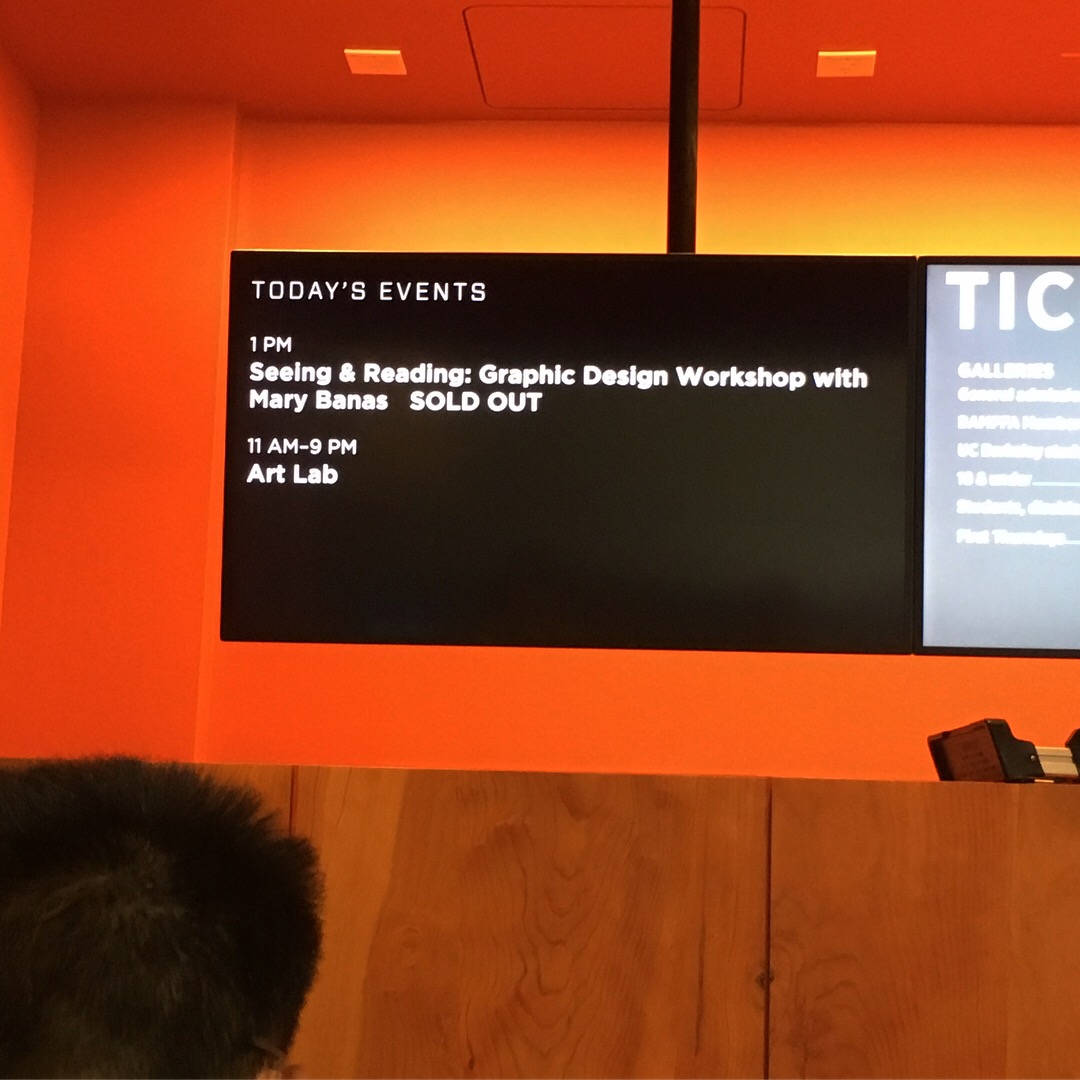 ---
RISO Workshop Redux

BFA
Spring 2018
California College of the Arts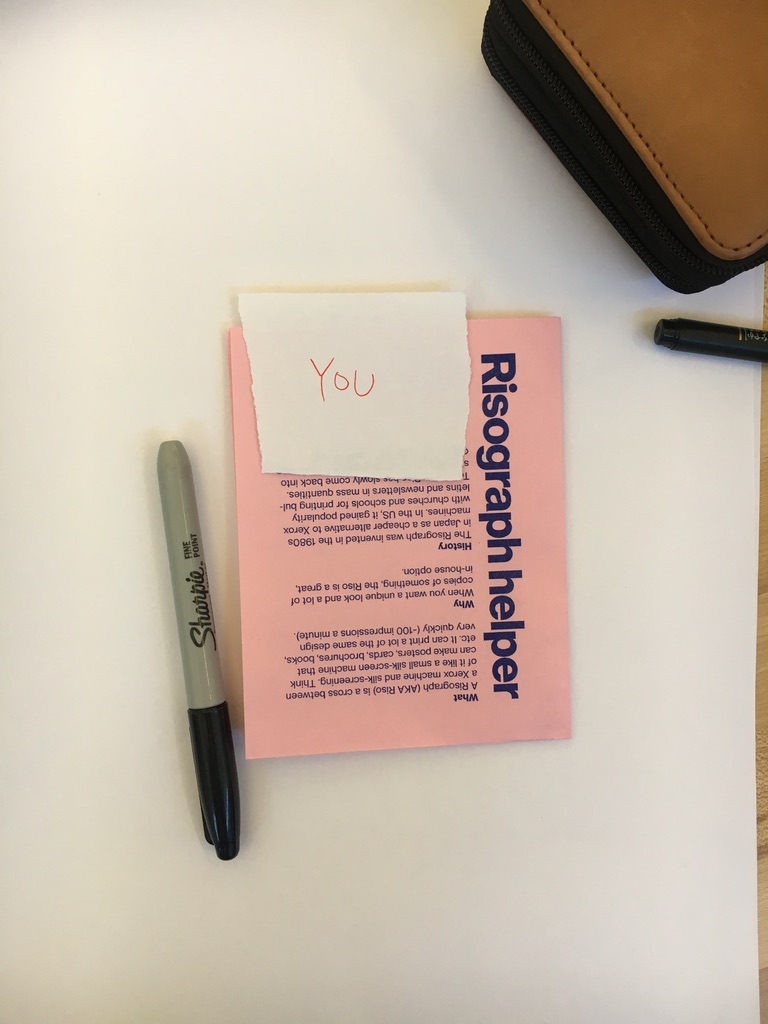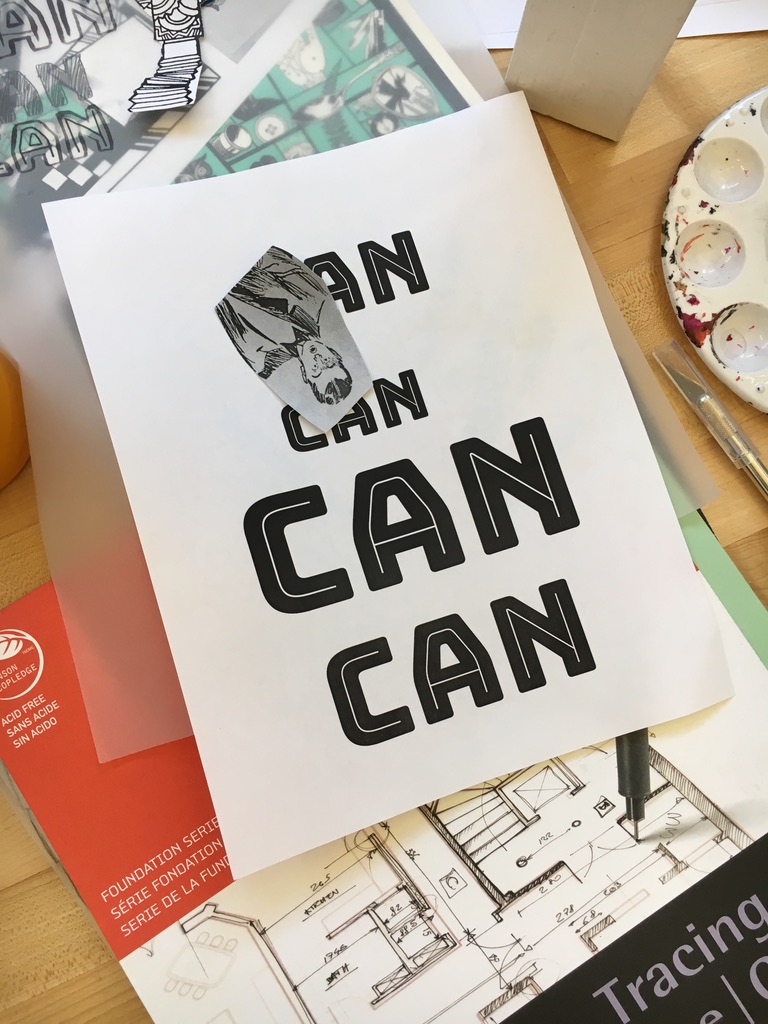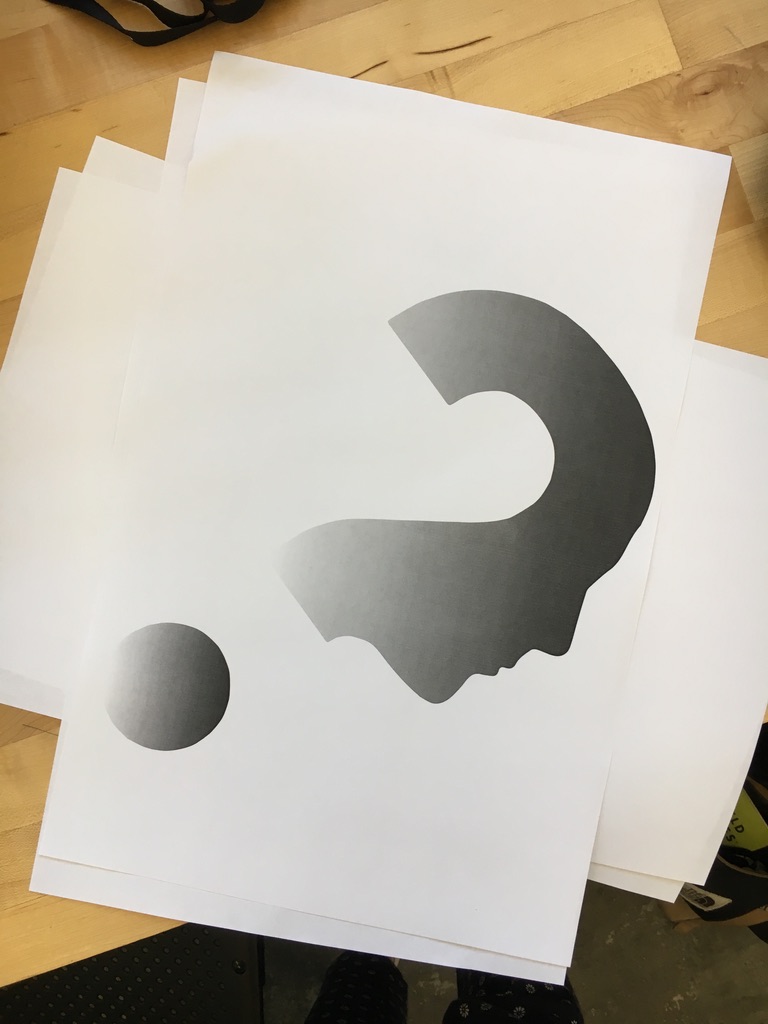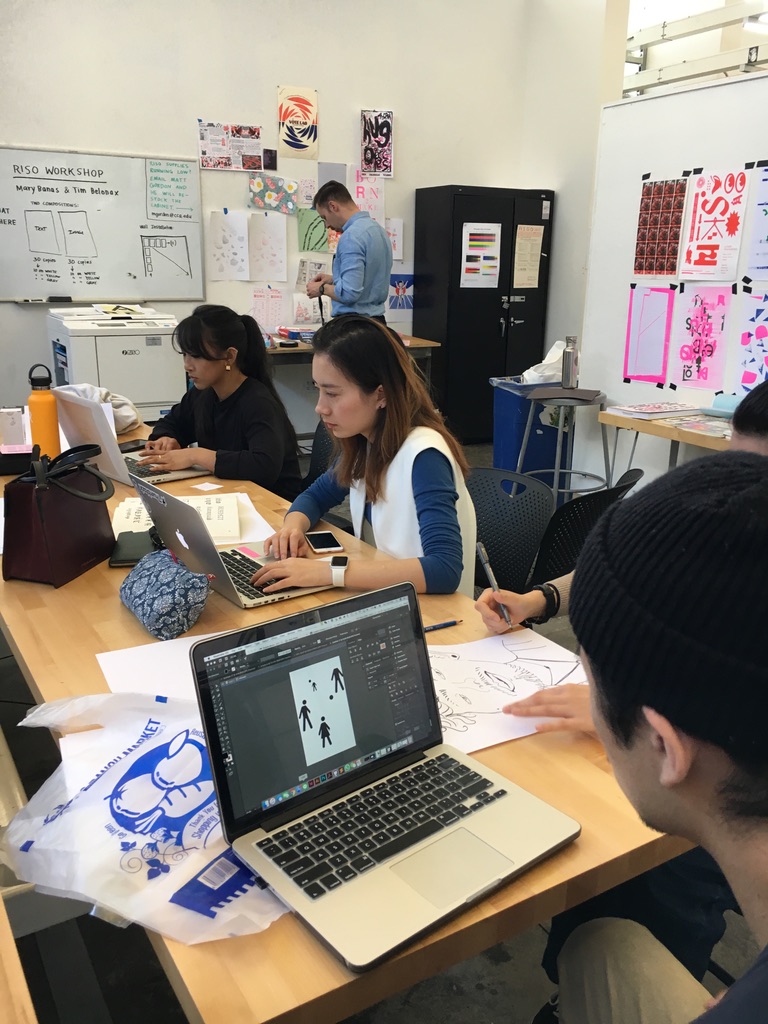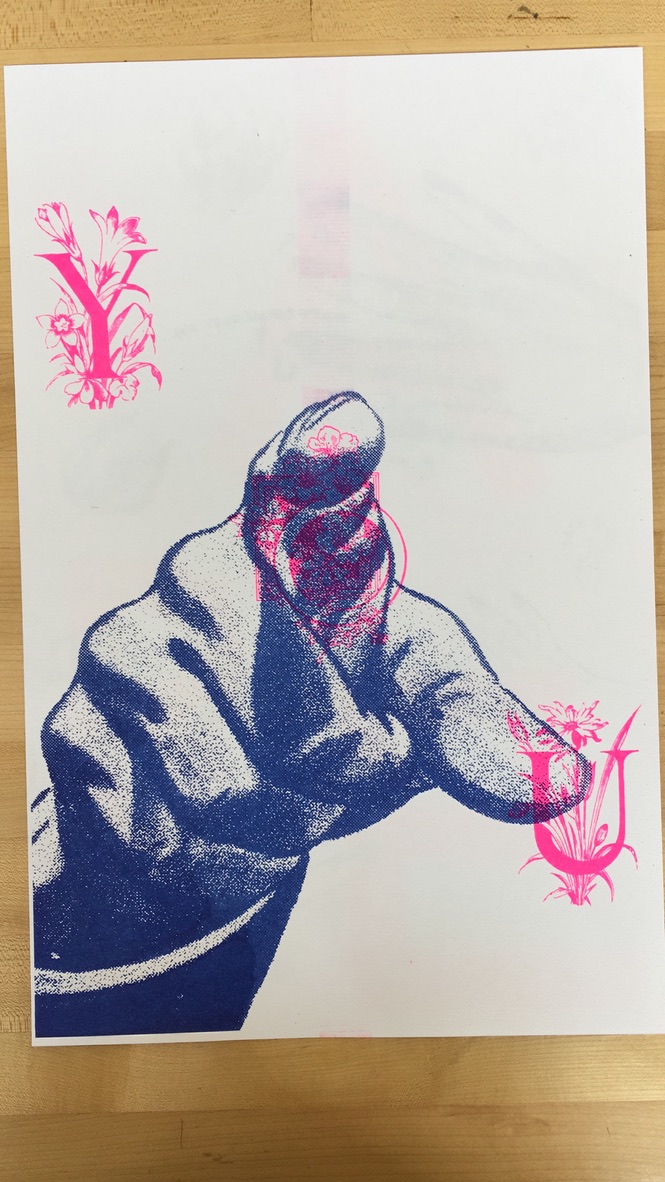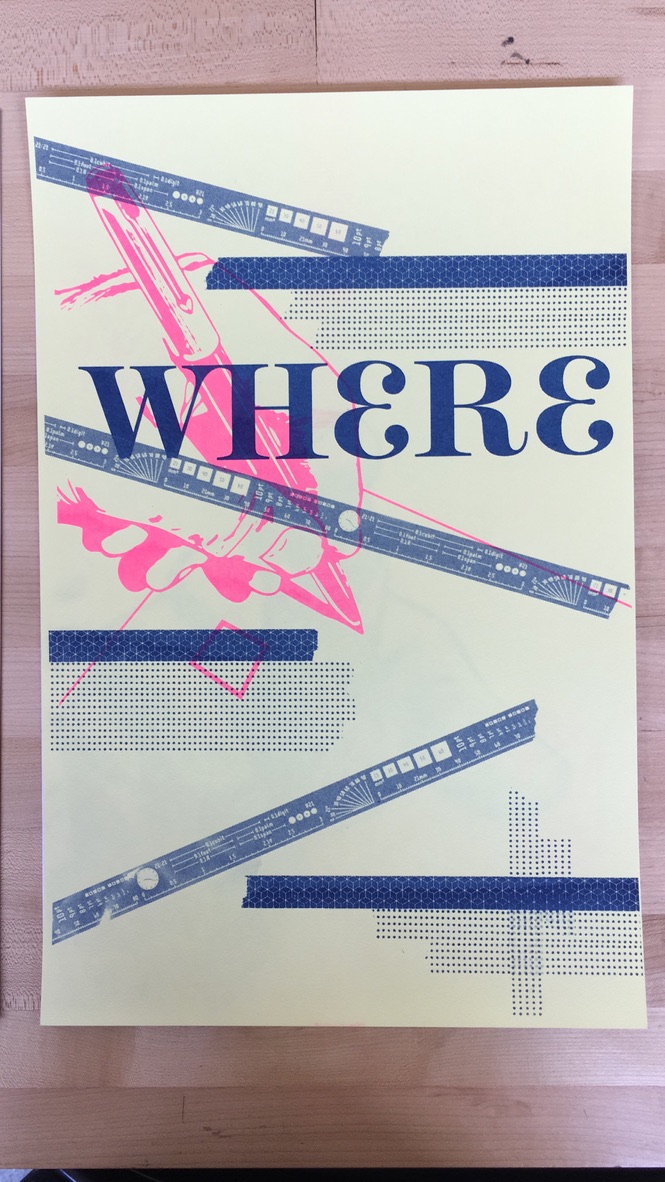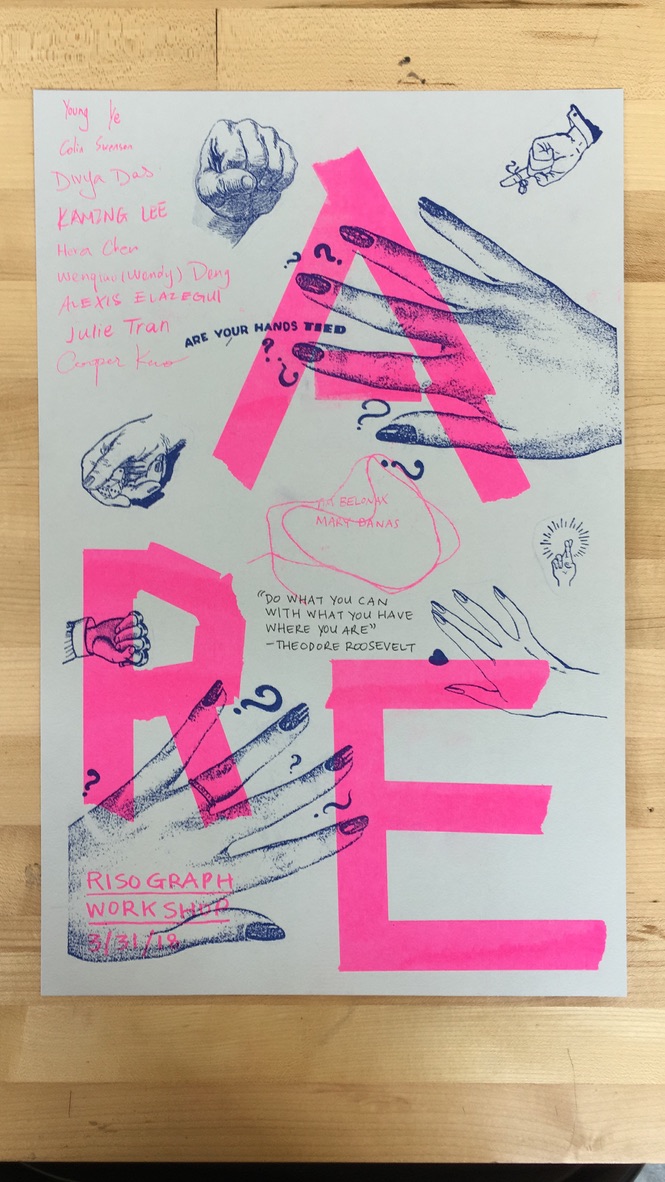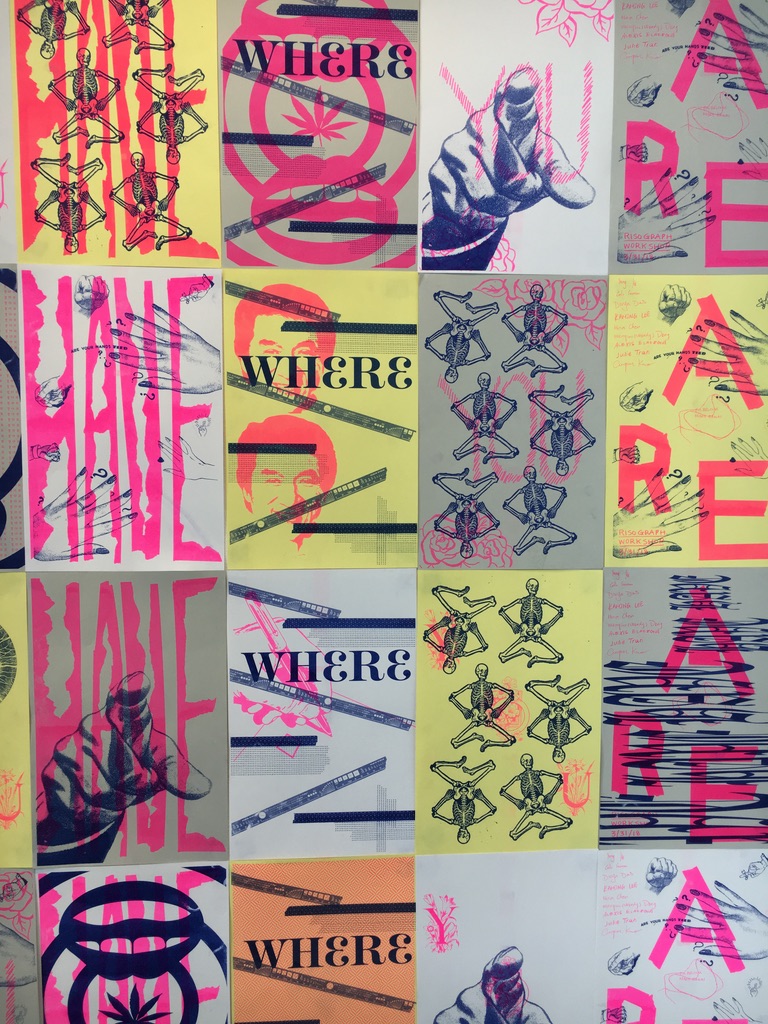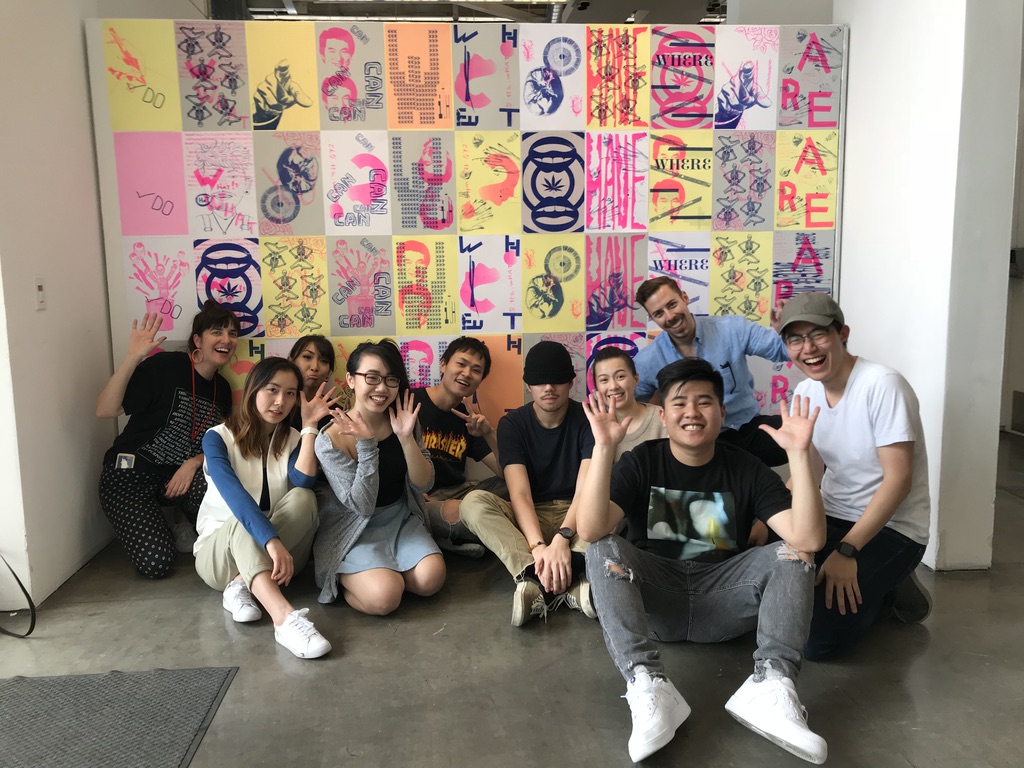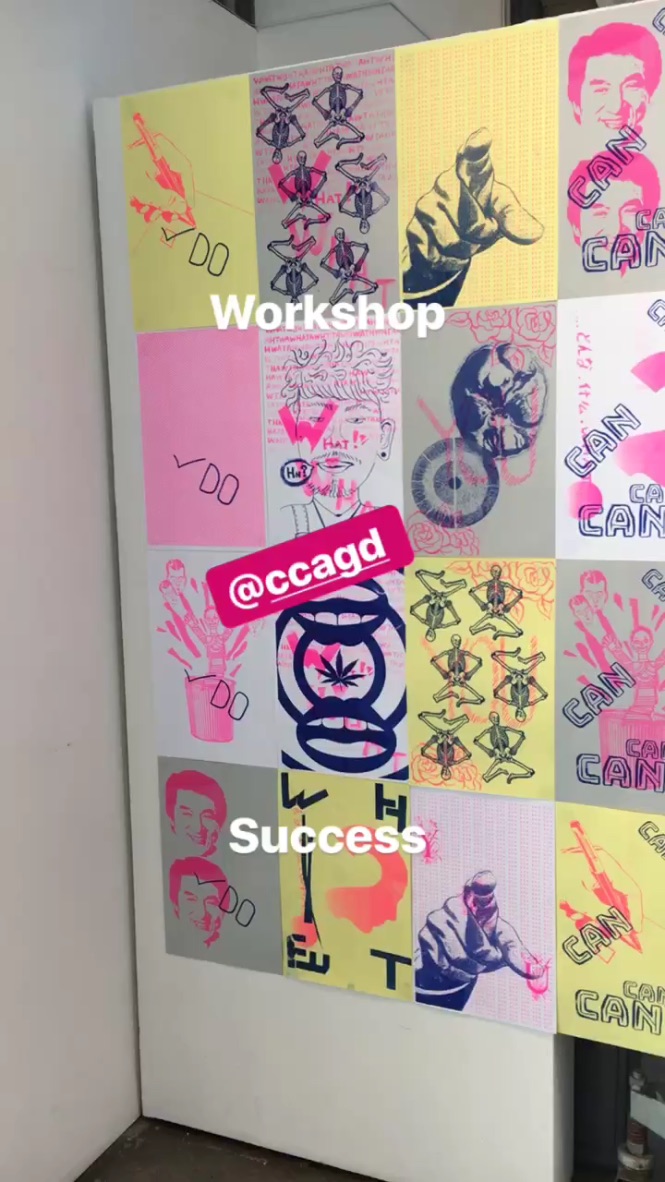 ---
Risograph Workshop
BFA
Fall 2017
California College of the Arts
This workshop detailed the basics of Riso printing, we prompted students with work around "personal truths" and everyone made a poster, explored the process of RISO. Work was installed outside the graphic design studio. Planned and taught collaboratively with Tim Belonax. Planning and facilitation in partnership with Rachel Berger, department chair.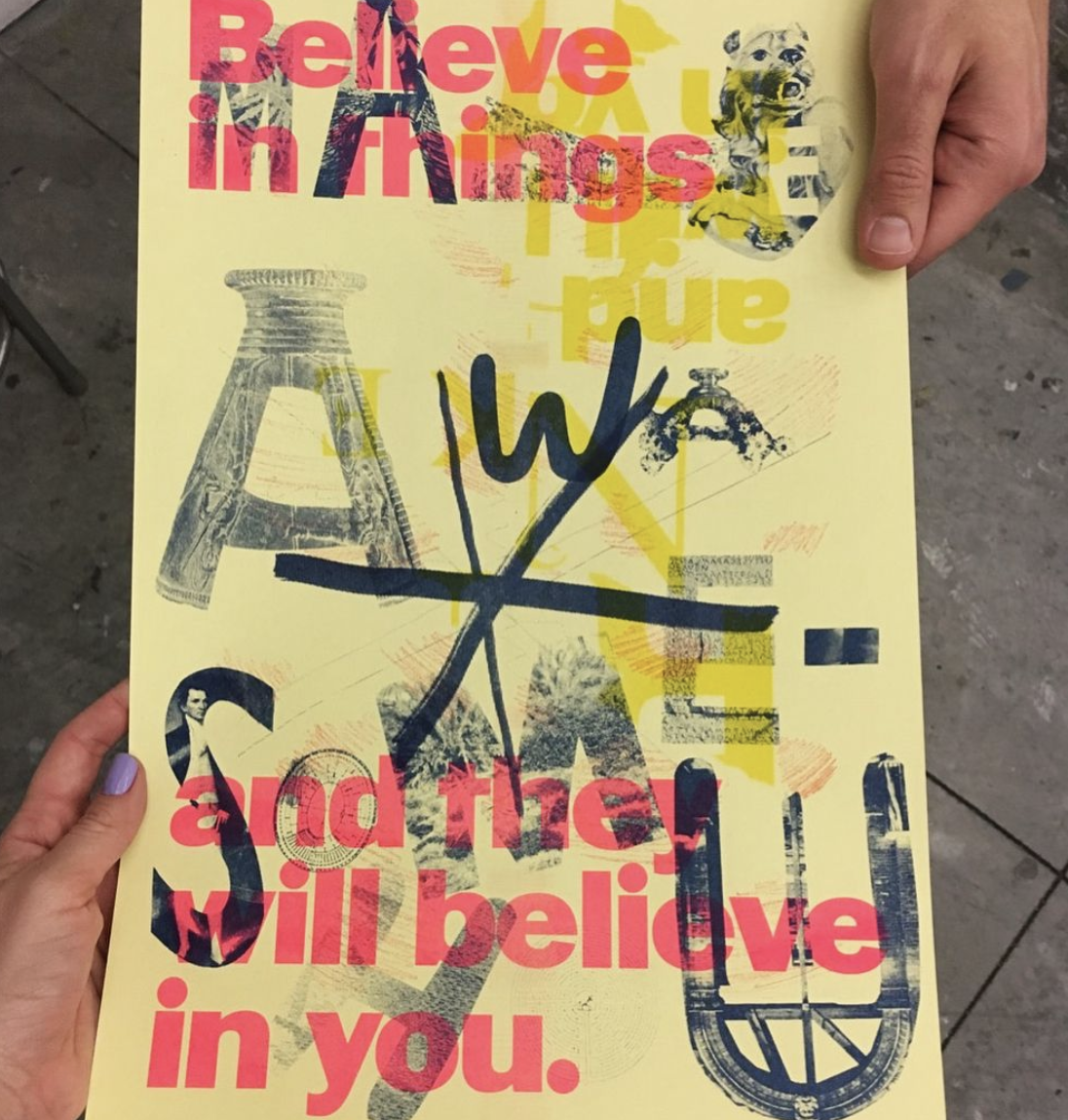 CONTACT
For speaking engagements, workshops and critic appoinments, drop me a line here.
BIO
Currently teaching at California College of the Arts in San Francisco, California.
Mary Banas has taught graphic design since 2009, notably as Visiting Assistant Professor in Residence at the
University of Connecticut
,
Rhode Island School of Design
, University of Bridgeport, and California College of the Arts.
She has led design workshops for the Center for Creative Solutions (Vermont), Dolby Labs (San Francisco), OTIS College of Art and Design (Los Angeles), the Berkeley Art Museum + Pacific Film Archive (Berkeley) and Cranbrook Academy of Art (Michigan). She has been a visiting critic at MICA, Pratt Institute, and San Jose State University.
Mary has been invited to talk about her creative practice at California Institute of the Arts (Valencia, CA), Cranbrook Academy of Art (Michigan), and University of Georgia (GA).
Mary develops conceptual and informed designs for brands, institutions, and artists with her independent creative practice
YES IS MORE
.
Education
Rhode Island School of Design
MFA Graphic Design, with Honors
May 2009
University of Connecticut
BFA Communication Design
May 2003
Original photo: Hunter Kelly. Image manipulation: Derrick Schultz